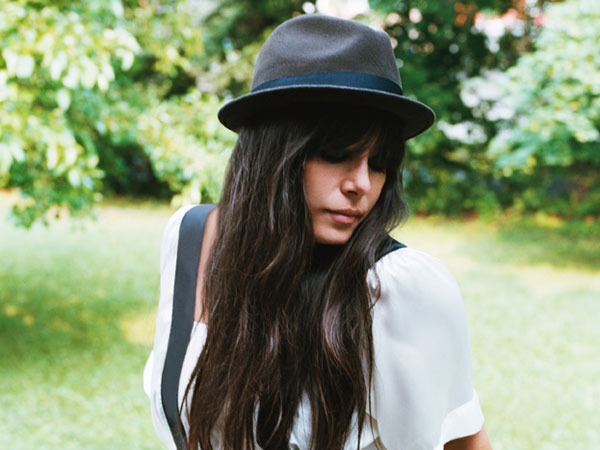 Part 3: Salvation
My love affair with Loose Ends was…torrid. As a gentleman, I'll abstain from detail, but believe me when I say this EP and I were close. Serving mostly to wrap up Happenstance, the disc played like bonus tracks to the now venerable debut, a Thinking of You card from Rachael to me. Loose Ends triggered an immediate return to heavy rotation for Happenstance and life was good. I had new music, I had my old friend Happenstance and I had renewed vigor for the long trek to The Promised Record. I felt ready, prepared to receive it.
I was not.
Elephants…Teeth Sinking Into Heart was not what I anticipated. An album in two parts, a true Strange Case in Stevenson's mould, the spacious and subdued Elephants draws you deep into dreamy reaches of melancholy only to be assaulted by the burning, moody rock of Teeth Sinking Into Heart, the dancing yellow inferno to Elephant's cool blue flame.
Elephants is a fully-realized cosmology in the key of regret, narrated by Rachael's emotional delivery. From the first delicate tones of the title track to the last lingering notes of hidden cut The Only Fault, you're immersed in gorgeous orchestral tracks, cavernous expanses of lost love and woe. Even intimate moments like Duet span a wide sea of squandered possibility where star-crossed lovers float alone in vessels of their own good intentions. The first ten tracks of this two-face play like a concept album, a ten-track experience that is much more than the sum of its parts.
But just when you're feeling safe in the otherworldly landscape of Elephants, Teeth breaks the reverie with sharp instruments and aggressive vocals, jangling rock and brooding melodies. Powerful drivers lead in, trailing brilliant fire into the smooth sound of Pause the Tragic Ending, and leaving you with Don't, the mellow conclusion to Teeth. Here, the flames are perhaps the hottest, burning with white-hot control the way only jilted love can.
So here we are. This is right now. The saga continues, as the man says. Rachael has already begun writing for the next album, though if this epic has taught you anything, let it be that it will arrive when it arrives, and not a moment sooner.
You get three from this one. Take heed though, this album is an experience. You should get it. And experience it.
What If I Leave
Brown Eyes
Faster
PS. You can get it on vinyl. Just sayin'…
PPS. In case you missed them: Part 1: Falling Hard, Part 2: The Long Wait