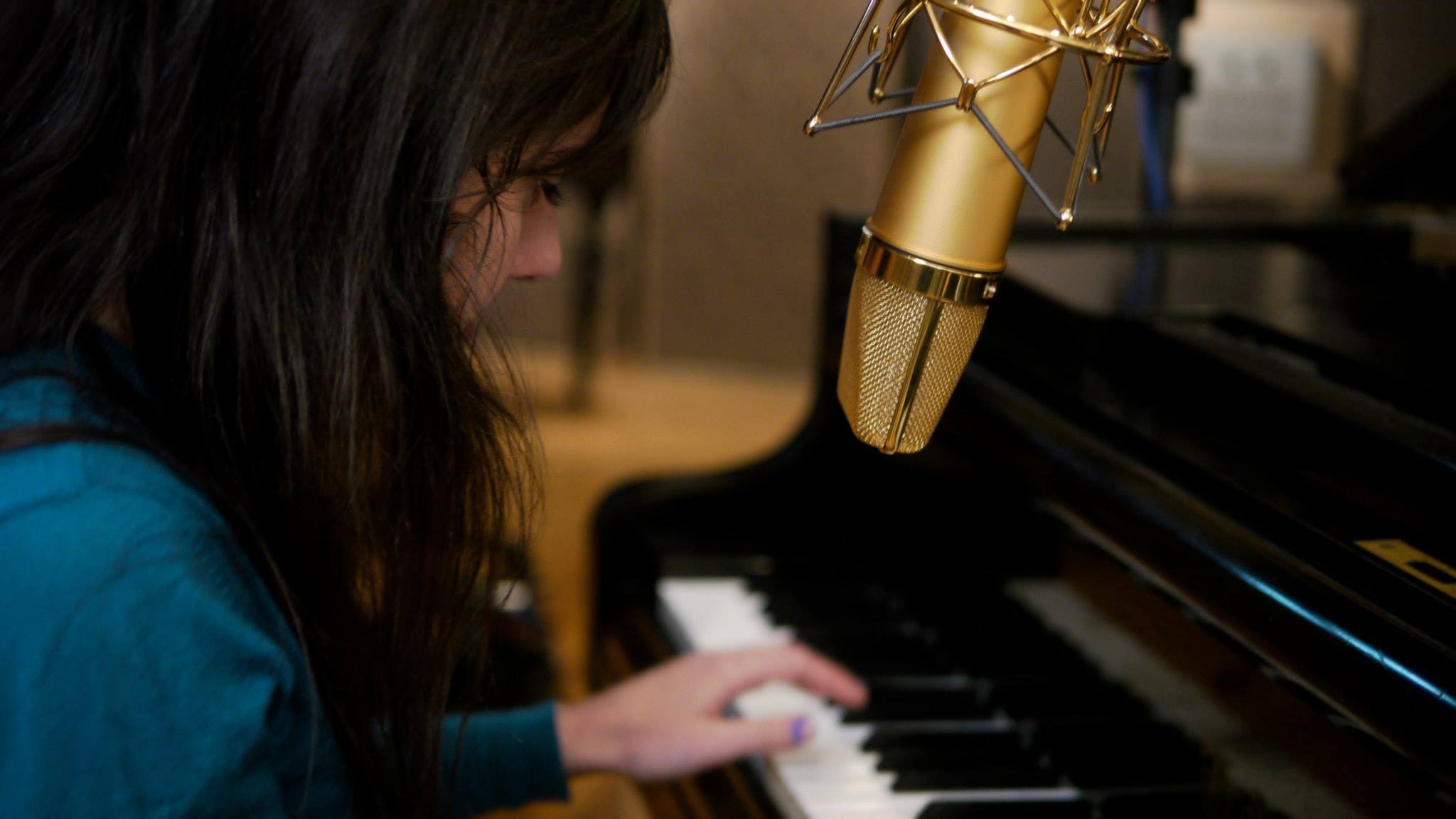 It's been a while since we last spoke of Elizabeth and her accompanying Cat (apult). Nearly five years, in fact. I'll give you a second to catch up on your history. Much has happened, Taller Children was fresh at that time, but we've now seen not one but two additional studio albums, The Other Side of Zero in 2010 and earlier this year, Like It Never Happened. It's this most recent outing that I'm here to wax poetic about and/or sing the praises thereof.
A brief aside, Elizabeth (@thecatapult) has totally favorited my tweets on the Twitters at least once and is generally super friendly and engaging in the medium. This, of course, means we're basically best friends and calls my ability to be objective (Ha! Right? Objective. ME. Yeah, I'm doing this joke folks, hang on to something.) into question. Much like LeVar Burton, I encourage you not to "take my word for it" and if you could see the look I'm doing right now it'd be the one that implies you should probably investigate the sounds of Elizabethan Catapultery for yourself (as if you haven't already).
A slightly further aside, if "Elizabethan Catapultery" turns out to be a proper noun for something, anything else, the world is exactly as marvelous as I want it to be.
Alright, music.
Elizabeth is a well-known quantity as a pianist, by which I mean she's super good at piano-ing and I love listening to her piano. Here's the thing about Like It Never Happened: she plays a meaningful amount of guitar. As I understand it, a significant portion (potentially all? I wasn't there, sadly) of the songs on this album were composed on a guitar rather than the piano. This opens up a different toolkit for Liz (Can I call her Liz? We're Twitter best friends, I'm sure it's fine) and you can hear it. This is a different album. Experimental. It's like she found a new wing in her talent mansion and she's just gotta open all the doors. That kind of thing carries a certain risk of straying into fragmentation and dissonance, but this album forgoes that entirely preferring instead to be engaging and imaginative, at times catchy, at others spacious and always brilliant.
I picked a couple out that I really enjoy but there's so much to hear on this album that you should not believe in any sense that I've given you anything except the narrowest possible idea of what may or may not be in play.
A small editorial, I PledgeMusic'd this album quite readily cause I've been given much reason to believe in her ability to deliver. She could be funding a trip into an abandoned subway tunnel in Bangalore with an assortment of cracked glassware, a dozen differently-bent brass forks, two Chinese singing crickets, a gleam in her eye and a song in her heart and I'd swipe my card, and rightly so. Regardless, I wanted to just go ahead and call your attention to PledgeMusic so you can also feel like you're part of bringing amazing music from brilliant artists like this into the world. I've funded Rachael Yamagata music, Ben Folds Five music, Meiko music, the Presidents of the USA, hell Rufus frickin' Wainwright is self-funding a recording of his opera Prima Donna over there right now.
Be a patron of the arts, folks. Whatever your personal zeitgeist would have you think of this crowd-funding kind of model, never lose sight of the power it has to directly connect you to the arts and artists in a way that buying ex post facto never will. Be a tiny Medici.