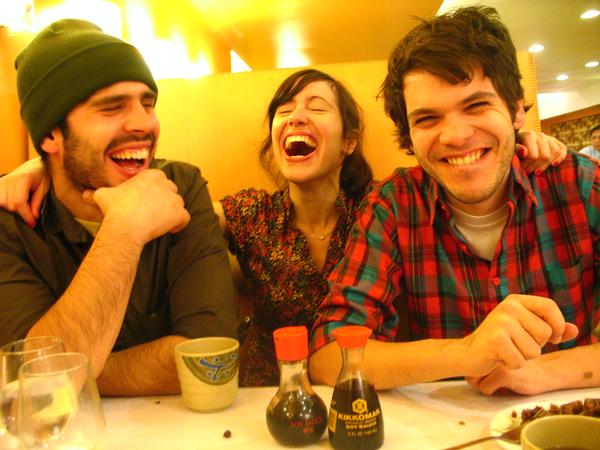 What a name, right? The visual is amazing and, coincidentally, so is the band. Elizabeth & The Catapult are truly marvelous. Innovative arrangements, brilliant vocals, depth and variation that constantly gesture toward a broad pool of musical capability and matter-of-fact-ly indicate that they do, in fact, have all the tools.
They just released their first full-length album, Taller Children. It's real good. But I'm not gonna talk about that. They also released a self-titled EP in 2006 which is one of my favorite EPs of all time. I'm not gonna talk about that either. Today you're getting two tracks from their City Sessions DVD. The DVD is available at CD Baby, which I've linked below. It's out of stock right now. E-mail them and demand a restocking, but for now, just listen and love. You'll want more when you're done with these. I'll do what I can for you, but like any good dealer, I only give it away to get you hooked.
A quick technical note, City Sessions has some epic sound engineers cause these tracks are beautifully mastered. Thumbs up to you, gents.