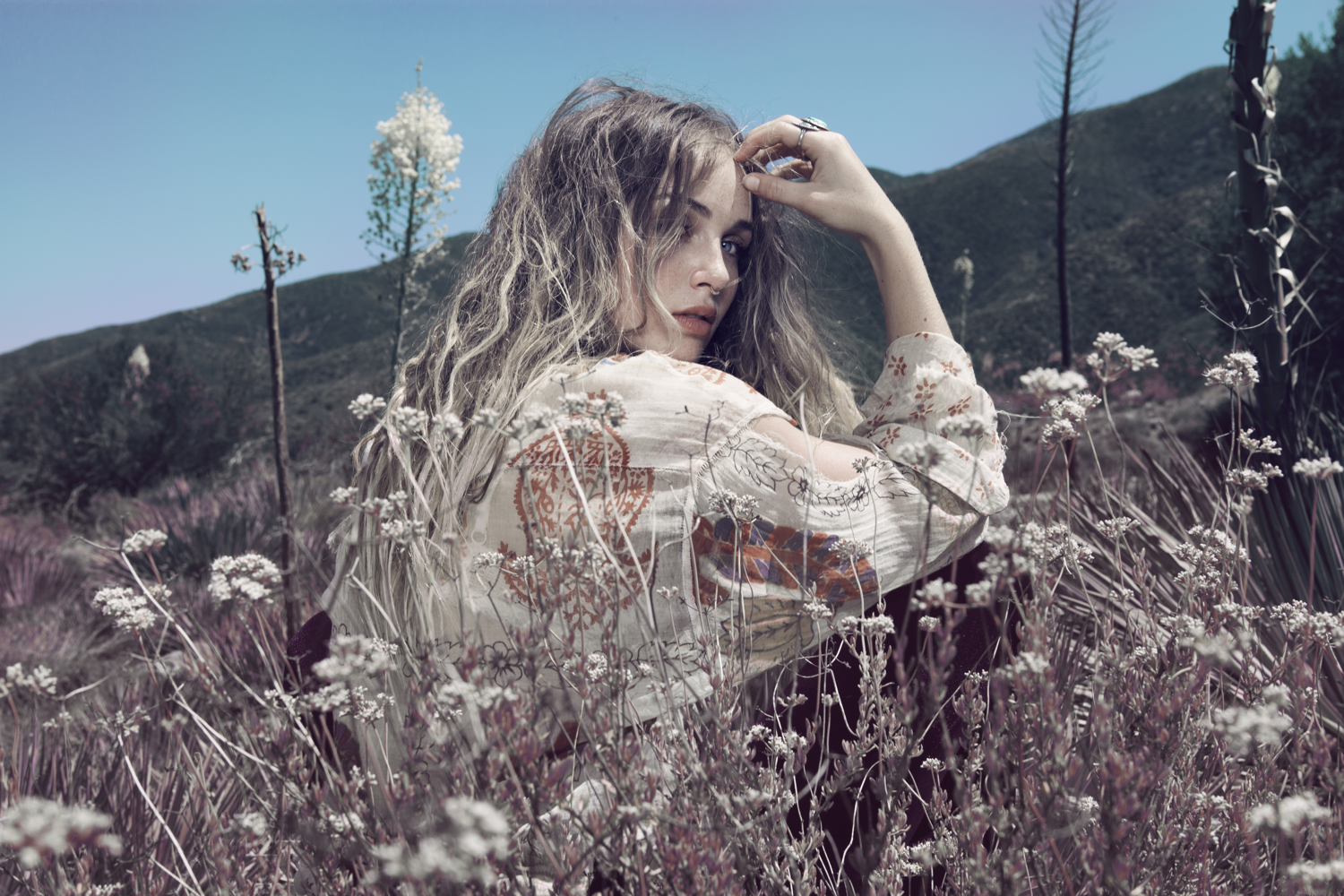 I'm back, folks. Welcome to 2015. I brought you something, today. Today, I brought you something.
I'm gonna lead off with a zinger: Zella Day is volcano set to erupt and cover the pop musical landscape in her hot fire and I'm gonna get you keyed in on this before she's suddenly winning a Grammy Award and you're wondering how someone this good slipped by you direct to Song of the Year. You. Are. Welcome. Unless you've already heard of her. Then, like, whatever, I try hard and your words hurt.
Number one: Spotify is great. I've said so before, but I wanted to let you know again. Before you get all "but the artists get no money" on me, I'm with you. They don't, it sucks, and if my not being a subscriber would change that for the better, I'd cut them off right now and join Taylor Swift on the sidewalk with a picket sign. Unfortunately, this is where we live now, so I've chosen to take on the use of Spotify for screening purposes, that is, I take all the music I think I should listen to and I put it in a playlist and listen to it. If it's good, I go buy it from somewhere else. Ok? Internet? I'm a stand-up guy, I like my artists to make more music. The value Spotify brings to my process is immediate and ubiquitous access to a stupefying mountain of music and within this gargantuan mass, there are precious materials and much as I have previously done with such things as Last.fm and Bandcamp, I now mine this resource with a jaunty tune in my heart and carefully pick-axe the overburden to reach the hidden golden rewards.
I was recommended her "Seven Nation Army" cover and with it being immediately and ubiquitously available (you see what I did there) I listened to it. It's basically a song constructed of the things you might use to bait me into a bear trap and so I'm flibberin' my gibbets, as you might expect, and I pull up her artist page and there's more songs! But not a lot of songs which means either she's got a 20 year library of indie label things I'll never find or I'm basically on the ground floor which is my favorite place to be. So I just threw them all in my playlist and filed it away for later. A thing I learned when I came back to that playlist that you can know now: "Seven Nation Army" is something Zella Day did, but it is NOT what Zella Day DOES.
What Zella Day does is…hm. Well, you see, it's…::sigh::. Electro…rock../pop…songs. Inspired, vaguely melancholy and downright lovely, songs. There are skittering shadows of Lana Del Rey here, it's an unavoidable comparison, but there's always been a kind of film, a grime, for me, on the sound of LDR songs and that is not here. These are crisp and gorgeous and I'm telling you as soon as "Hypnotic" hits the radio in a real way, the kids will catapult her to the moon and in place of a Dark Lord we will have a Queen, not dark, but beautiful and terrible as the dawn. ::ahem::
Now for some comedy: I just track-name dropped "Hypnotic" and I'm not wrong about it, but I'm not gonna give it to you. Do your own homework. I like "Sweet Ophelia" better, so you get "Sweet Ophelia". And "Seven Nation Army" cause it's important to know where we came from. I defy you to stop yourself from getting the rest of her available output. She's even got a couple remixes out that are really great. Just… Look. Just go buy it. I'm tellin' you.
Seven Nation Army
Sweet Ophelia
Where to find Zella Day:
Twitter: @zelladay
Website: zelladay.com