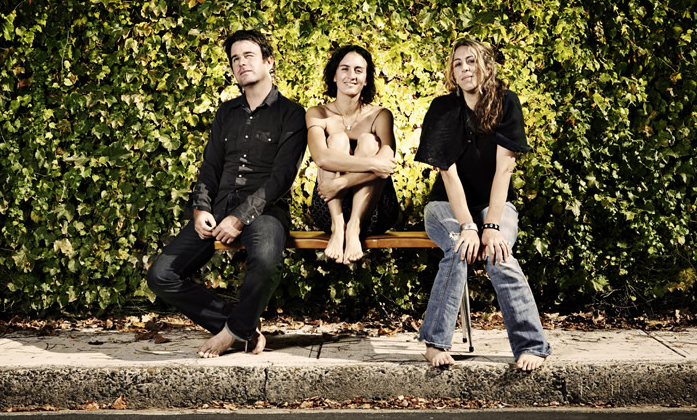 The Waifs are from Australia. I think we all know the sort of temptation I'm dealing with here. I will endeavor to keep ironic Aussie slang usage out of this. No promises. My best is not always good enough, you see.
Sun Dirt Water, the newest release from The Waifs, is stellar. Blues and country, rough-hewn and gravelly, peppered liberally with great harmonies and brilliant guitar work (and the occasional harmonica!), clearly sixteen years making music has done The Waifs well. Shadows of Bonnie Raitt and the better times with Sheryl Crow are in the air, but the Waifs bring that and more to the table when they serve up this four course, and believe me, you will not go home hungry.
Here's the lead single from the album, and I threw in their closing cute-as-a-button uke-n-me number. They're right bonzer, I reckon. Unless you've got a few roos loose in the top paddock, these are a bit 'o all right.
I bet no one expected that!