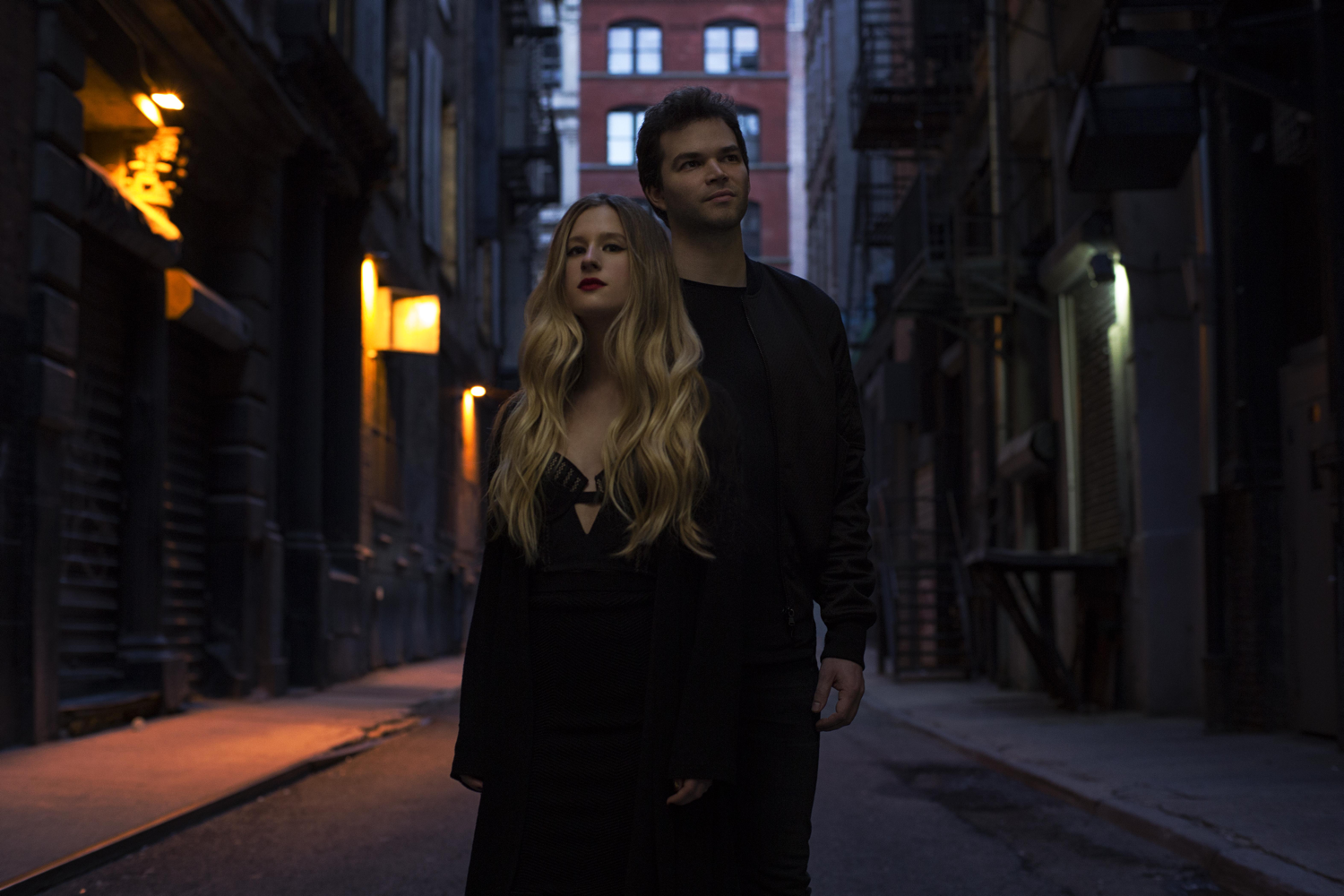 Come with me on a vision quest for a minute. Picture the word "slinky" in your mind. No, dammit, not Slinky®. Slinky the adjective. Cat burglars and black dresses and smoky nightclubs, steamy noir streets, tuxedos and delicate curls of cigarette smoke against an inky sky, right? Now, imagine slinky as a sound. That's Marian Hill. That's what they do. It's jazz, it's dubtronica, it's chill tempos, thick bass and sultry melodies that radiate classy cool while they whisper untoward nothings in your ear.
Marian Hill is a Philly export, nominally composed of vocalist Samantha Gongol and electronic producer/artist Jeremy Lloyd. Their current LP, Sway, also heavily features jazz player/saxmaster Steve Davit, for the betterment of all mankind, I assure you.
Look, I didn't want to tell you this way, but you've got a fever. And the only cure is more saxamaphone. Luckily, Marian Hill is here to save you.
Where to find Marian Hill:
Twitter: @MarianHillMusic
Website: marianhillmusic.com
Light PS: they are well on their way to releasing their second album, ACT ONE, some songs from which are already available and in at least one case (Amazon) if you pre-order the album, you'll get the tracks as they release going toward the finish. Also, they've got a super cool looking murdered-out signed vinyl pre-order situation on their main site store, so also give that the 'ol eyeball. I am beset on all sides by temptation, reader.