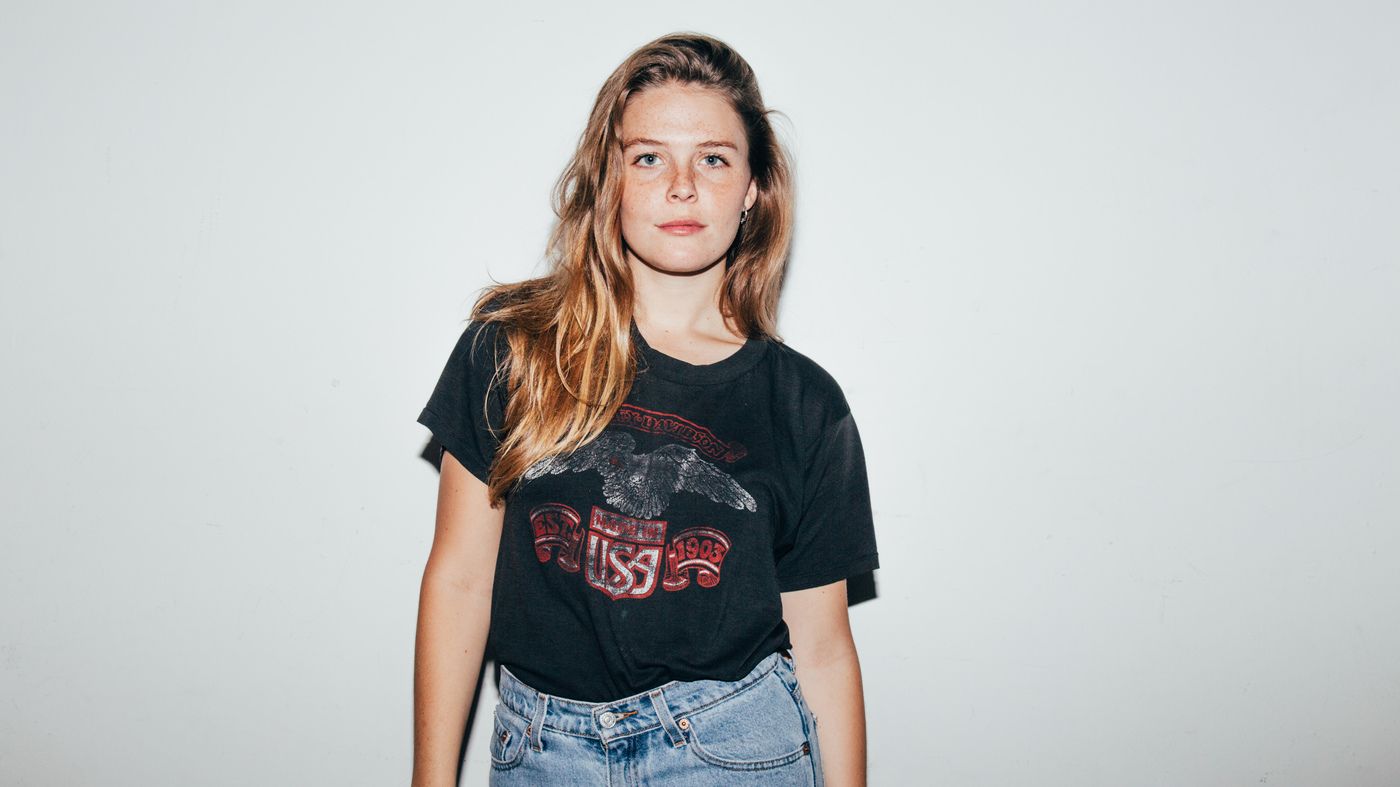 It's likely you've heard about Maggie Rogers already. We all know that's not gonna stop me from doing my bit here according to my own particular idiom, but it is nevertheless a thing that needs to be acknowledged. Alaska is a certified Internet Event after her, and I'm quoting her directly here, "gif-able moment with Pharrell" and I linked Alaska down there like I damn well must because in addition to being a phenomenon it is a planet-killer payload of quality.
So what is Maggie Rogers doing here that is so magical? Pharrell went a little around the bend on exactly how unique this situation is (Wu Tang reference though, Liquid Swords!, recognize), I expect I am (as are you, dear reader, almost surely) steeped somewhat more significantly in the genre contemporaries than our boy there. I expect that any of you that have read the other posts around these parts might be thinking that you can hear some Sylvan Esso or VÉRITÉ or maybe just a little Ryn Weaver and I don't think you're wrong about that, but there is definitely a unique alchemy coming out of Maggie Rogers' lab.
It may surprise you to know (well, not if you watched all the videos up there, but you probably didn't) that Maggie Rogers used to make banjo music. Alright it's not exclusively banjo music, but it's certainly not this. Well, it's not ALL of this. When you listen to these folk/singer-songwriter songs, you can hear some threads that run up into this new EP and I think that may be where some of the magic is gestated. Her music is coming from this other place and it's passing through this filter, the disillusionment and her nature detour and the reinvigoration, and out the other side of that is this organically danceable, tightly arranged electro-pop with bumpy-bump synthetic bass lines and space-y reverbs and clean beats, but the singer-songwriter is still in there and it's the addition of her stellar vocal work that puts this over the top; just the right vibrato and a smooth falsetto and a sprinkle of echo…que belíssima.
Since Alaska is a given (and I will fight you if you disagree with that) I only had to pick one from this five song (well, four remaining) EP and while that should've been easy it really wasn't. I like On + Off a lot and I was pretty convinced it was the right choice, but when I really got down to it I loved the first pre-chorus at a 12/10 and the rest of the song at about an 8 and I had all of Dog Years at a 9 so here we are.
Go to one of the links down at the bottom there and get this EP. Pay the money, I want the LP, or more EPs, singles, literally whatever she does with all our sweet sweet Benjamins, I want it. You do this for me and we will forget about all the things I've done for you. I mean, also I need you to buy all the other things I've told you to buy, but right now, today? This one, buy this one right now.
Where to find ARTIST:
Twitter: @maggierogers
Website: maggierogers.com