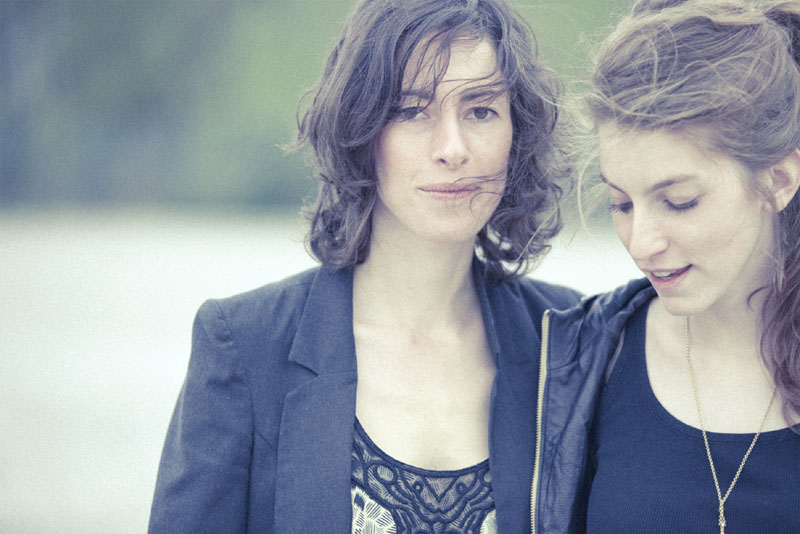 Happy New Year? I guess? I'm sure you're probably sore with me if you still even follow the site. Hey, I do what I can, ok? The music comes when it comes.
But seriously kids, I have something for you here. I. HAVE. SOMETHING.
I NoiseTrade here and there cause you get to try on music for nothing, which in many cases will lead me to go drop real dollars on albums and EPs and the like. You know how it be. Anyway, they email me sometimes. You know, just to let me know they're thinking about me.
I get their "2013 Band to Watch" email and it's BOY and they claim it's "FOR FANS OF Regina Spektor, Feist, Ingrid Michaelson, Rachael Yamagata, Yael Naim". Now, the first thing I think to myself is: "Wow, targeted marketing is getting way too good." Not as relevant as the second thing: "Ha. Yeah right. 'Dear My Fantasy Band, please be like the aforementioned list of artists in as many ways as you find comfortable without compromising your artistic integrity. Thanks, Adam.'"
Here's the thing about BOY: they're even better than that. And they're German! AND SWISS! I KNOW!
So, firstly here's a link to their NoiseTrade mahjoojoo: NoiseTrade – BOY
So that's pretty cool, go get some free music. Their album Mutual Friends is due to be re-released in the USofA in February this year, though it was originally released in the lands beyond the seas in 2011. I'm just hoping their 2013 re-release will be paired with a more thorough tour of these States, United. I've linked the import below, but I'll try and remember (yeah right) to update the link when the US release happens. (Update: Against all odds, I have, in fact, remembered to update this link. Album drops the 26th of Feb, link goes to the Amazon placeholder page.)
So here are your samples. They are my favorites. They are not alone in their excellence, you should listen to their brethren.