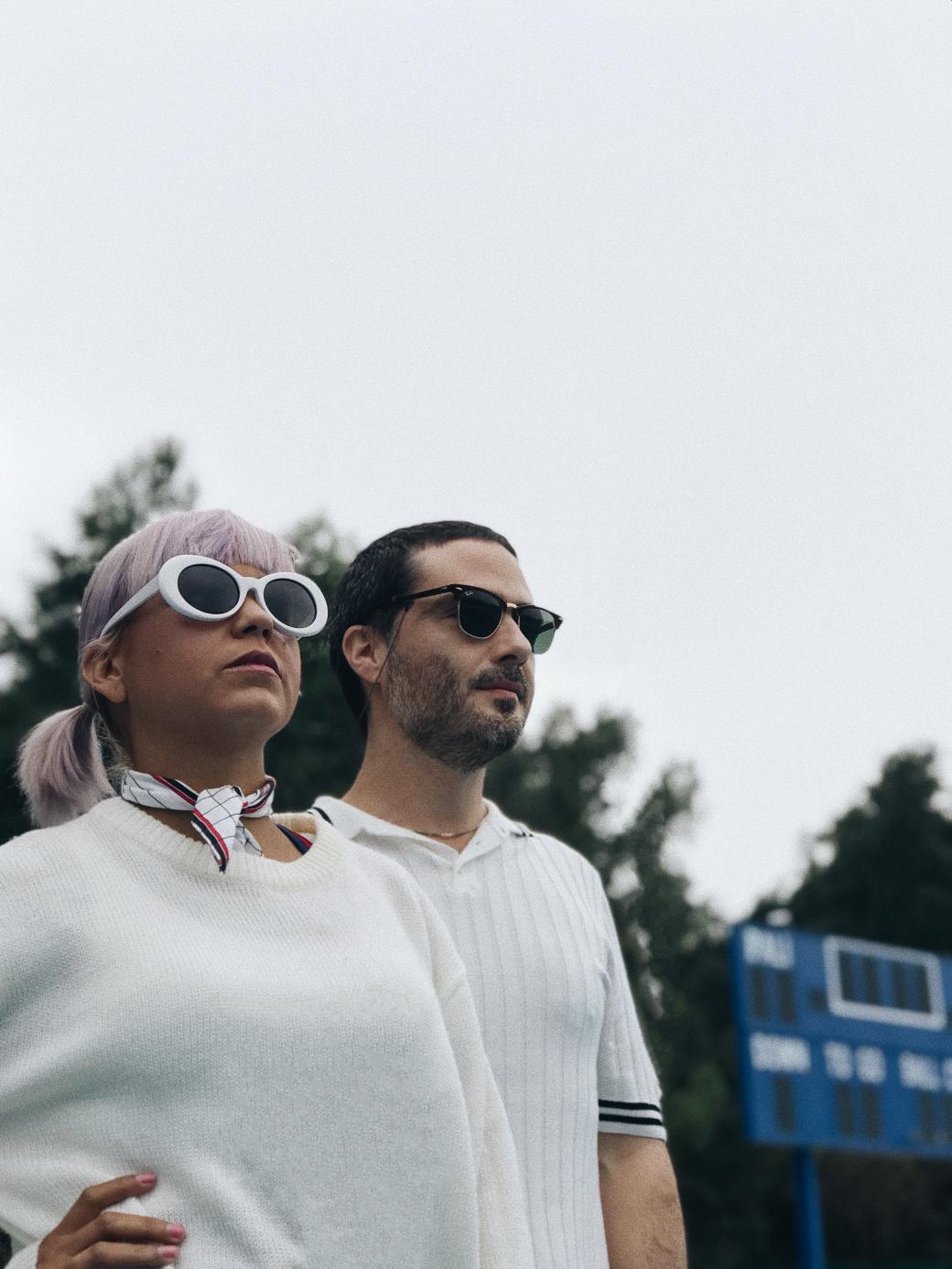 This gigantically tall image was the only one sufficiently excessive to encompass the towering wall of sound pumped out by Bomba Estéreo. Their brand of club-banger cumbia is an all out assault: hot guitar licks, sick beats, razor-sharp vocals with a mix of traditional instruments and electro-magic that rises together into a whirling tornado of the absolute hottest fire.
Bomba Estéreo is no newcomer to the musical scene. You may (I did not, my shame is great) recognize them from their smash hit Soy Yo from their previous album, or the music video of said track which racked up a bananas view count on its way to becoming a cultural touchstone, but their story goes much further back to 2005 and Simón Mejía's interest in electronica-influenced takes on classic cumbian styles. A single track on the earliest Bomba Estéreo album featured vocalist/rapper Li Saumet, but you'll find her infectuous energy on every track since and it is truly a wonderful thing. Her rapid-fire Spanglish flow is absolutely top-shelf showcased on Money Money Money, but her melodic coverage on semi-balad Siembra is superb and you throw in the feels-laden delivery on Duele and the conclusion that we're dealing with a standout talent is unavoidable.
Though my forays into música reggaeton y cumbia y samba are small in the totality of hours I spend between two cans, stumbling into unreal albums like Ayo makes me think I should spend more time here. I'm certified addicted to this album right now. What if there's more of this out there? What if I'm missing it, you know?
Yo presento los dos, como es mi manera. Escúchalos a todos, no te arrepentirás.
(Yes I had to Google Translate to get that out. The memories of the parts of Spanish I would need in order to build that from scratch, like the imperative and conditional future tenses, have left me for good, I fear.)
Where to find Bomba Estéreo:
Twitter: @bombaestereo
Website: bombaestereo.com